get a powerful message across with
our selection of roller banners
With up to 2000mm in width and height, our Printed Roller Banners make for an amazing space to advertise your business or event.
Each of our Roller Banners are printed in full colour with an amazing carry case supplied, so you can conveniently take your banner from one event to the next with no hassle. There are quite a few options available depending on your preference ranging from size and price.
Please see below: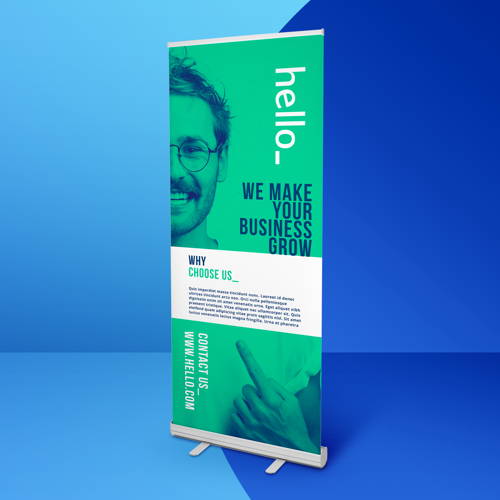 Our Standard Roller Banners are ideal if visiting a few events and the banner is only needed to be used a handful of times. If you plan to network often or visit events then we suggest our Premium or Deluxe Roller Banner for extra sustainability and durability.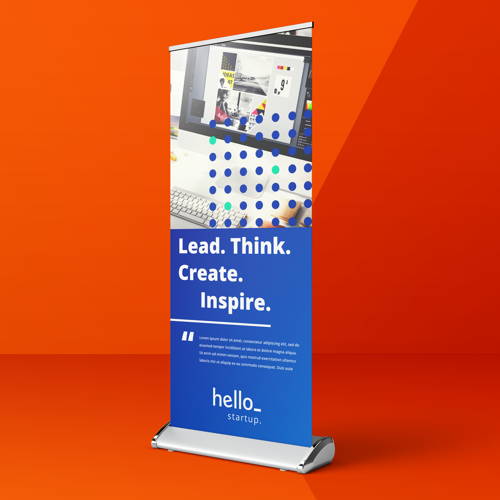 If you plan on using your Roller Banners quite often and excessively then we would definitely recommend either a Premium or Deluxe Roller Banner. They have a stronger stand/foot and are built to last.
They are more expensive than our standard roller banners would will last the test of time and therefore save money in the long run.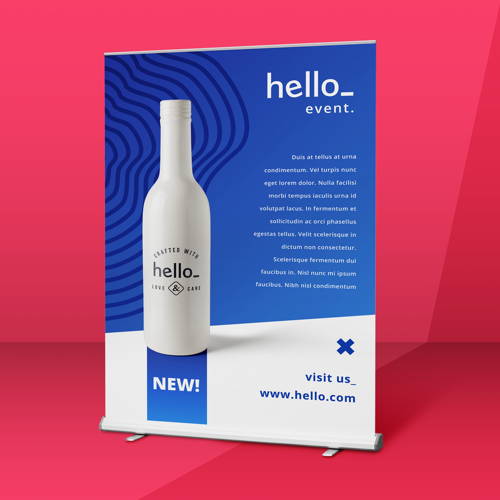 Lots of space to advertise in? The bigger than better! Or so they say...
Our XL Roller Banners can be printed up to a massive 3000mm in height and 2000mmm in width, allowing for a huge space to be branded with your brand and style.
Double Sided Roller Banner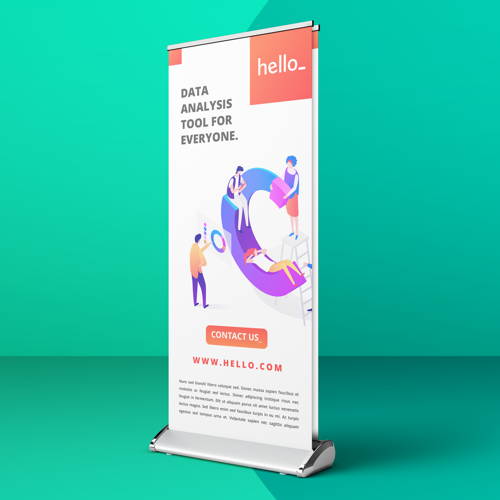 If you are situated at a busy event with a lot of footfall then it's always a great idea to invest in a Double Sided Roller Banner. This allows your message to be seen from both angles in busy spaces. What's more, we allow a different design to be printed on each side.
Mini Desktop Roller Banner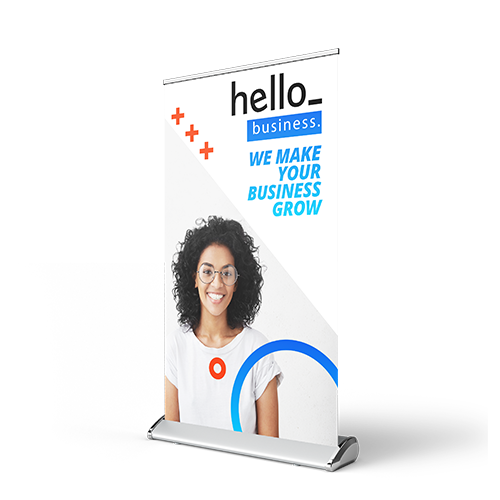 Our Mini Desktop Roller Banners are perfect for any Office, Reception or Counter at an event. These stylish little banners are great at advertising promotions when there is not a lot of space to play with.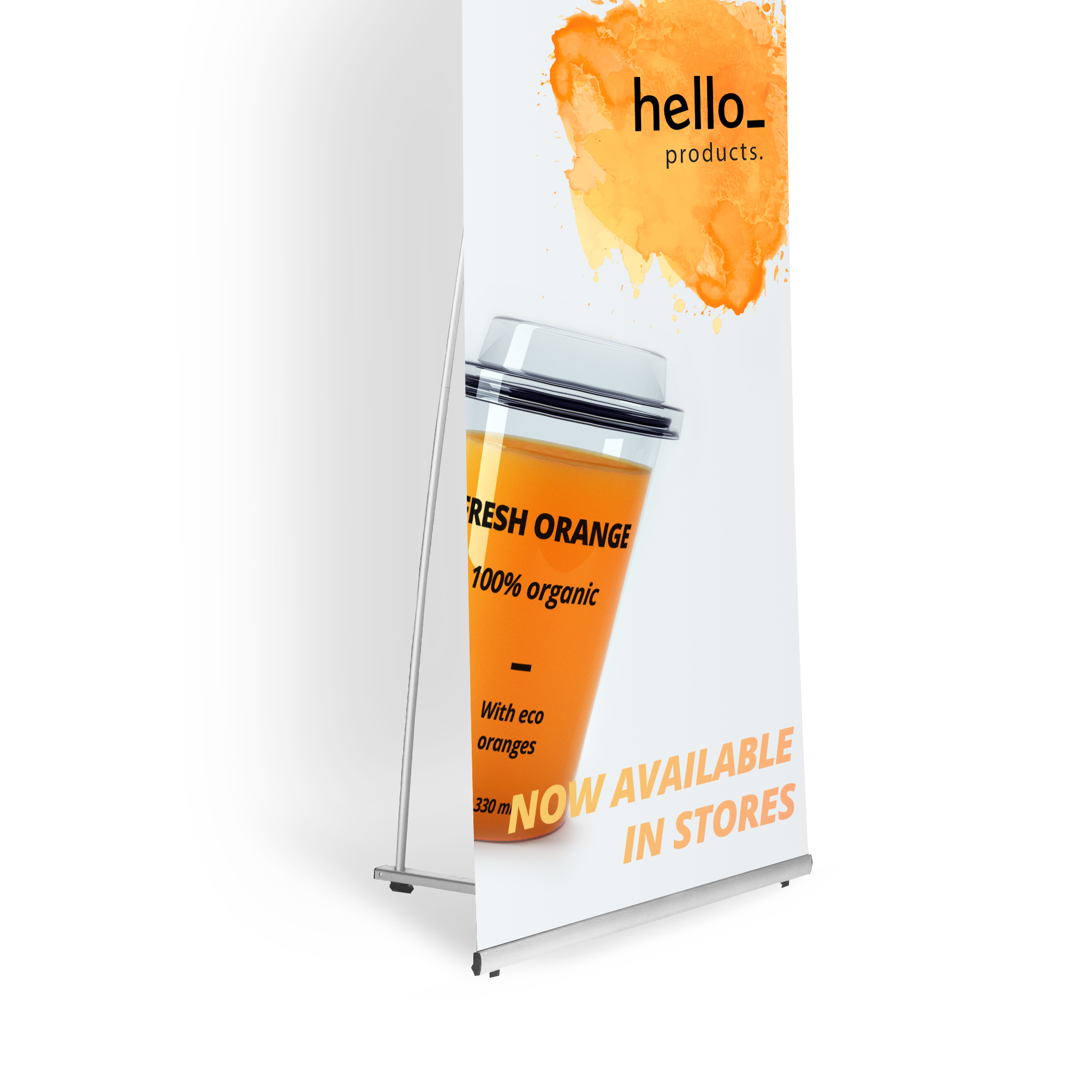 Desire something else other than a Roller Banner?
Our L Banners are great at standing out from competitors and give you an edge in style. Each comes with it's very own carry case for easy transportation.
Whatever the need, ensure you are noticed, look professional and keep on brand with our selection of Roller Banners. We can assist with the design for a small fee to ensure that you convey your message as best as possible.
Ready to discuss your banner design?