When trying to close a sale, it is vital to have the correct documentation with you and at hand. Our Presentation Folders make it easy to hold up to 10 documents together in an impressive Branded Folder. This Folder can be printed on the front, back and inside, also including a business card slot.
Our Presentation Folders are entirely printed in your very own brand and in your style so that again, your brand stays consistent. It also adds a touch of professionalism to your visit when handing over important documents.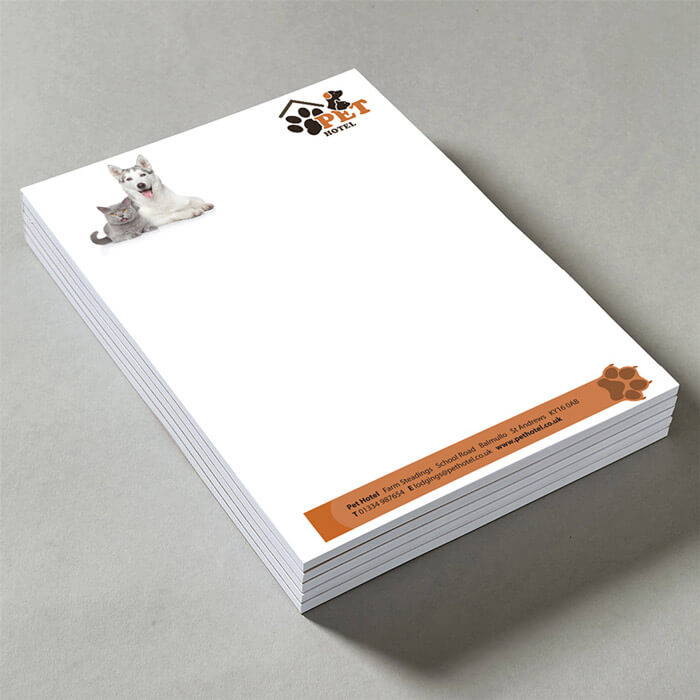 Our Printed Desk Pads come in a range of different sizes from A7 all the way up to A3. Printed in Full Colour, these pads carry your branding across and keep it consistent.
Our Desk Pads are often used in the office for note taking or can also be given away as a promotional item to your customers.
Our Desk Pads start from a quantity of 10.