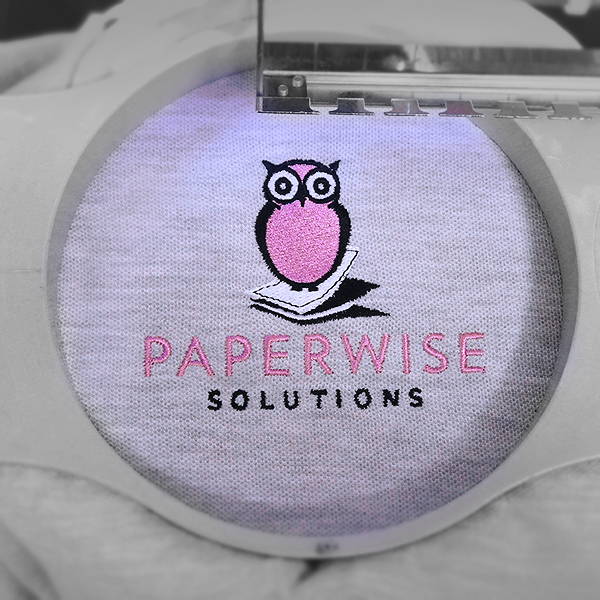 Embroidery looks fantastic and washes up really well time and time again. Whether our customers choose print or embroidery is usually a personal preference, some of them like the look of embroidery more.
So how does it work? When you decide to have embroidery, the standard place for this to go is on the front left chest of a garment. This will usually be a company logo or emblem. Your artwork is put into a program that converts your special design into stitching. This will then provide a file that we use on our embroidery machine software, allowing your artwork to be embroidered out of thread.

We have a huge selection of coloured threads to pick from so you are likely to find one that closely matches the colour of your design.
There are some restrictions for designs that require embroidery. Very fine small details are usually not achievable and more than 16 colours is not possible. It also cannot achieve gradual colours, also known as gradients.
If you are unsure whether your artwork is suitable for embroidery then please contact us and we will have a look at this for you.
Interested in

Embroidery?Get in touch with us and we will help.