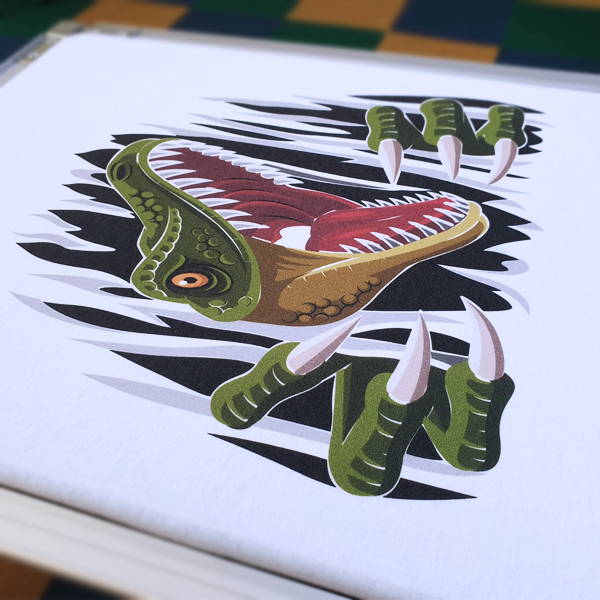 What is a direct to garment printer?
Direct to garment printers are the perfect solution for our customers who require a large print or a print that has multiple colours. It can also achieve designs that have small or a lot of details.
Your garment is fit to a flat bed and then sent into our printer. It then lays down a layer of white first and then goes back over your logo in your colours. The white is necessary to lay down first to ensure that your design looks vibrant and the colours pop out.
In order to print using our Direct To Garment Printer, your garments will need to be at least 80% cotton. In addition to this, we recommend Ringspun Cotton as this in particular achieves an excellent print.
Don't worry if this all sounds scary as our expert staff will help with this process for you and will suggest suitable garments for this printer.