unforgettable business cards
When greeting our customers, we want to give our best impression. It's important to present our style and professionalism when leaving our contact details or list of services, all of which can be conveyed through a simple business card. We have several options available to fit in with your brand, all of which have an option of a custom design, completely bespoke to your business or organisation.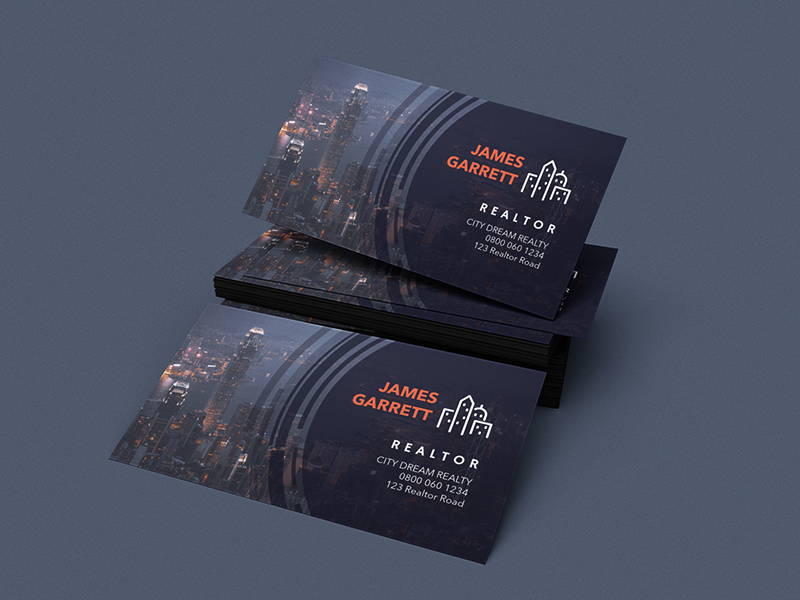 Our Standard Business Cards are low cost, effective and perfect for start ups who need their first set of cards. Perfect for leaving vital details whilst still leaving a professional impression on your customers. Your cards will be printed onto at least 400gsm card and will be printed in full colour with your amazing designs.
Our Standard Cards start at quantities of 100.
matt laminated business cards
We would say that our Matt Business Cards are the next step up from our Standard Cards. Unlike our Gloss Laminate cards, our Matt Laminated cards give a more subtle finish to your designs. The laminate gives an extra protective coating to the print to stop it from fading and from wearing out in wallets or purses.
Our Matt Laminated Business Cards start at a quantity of 100.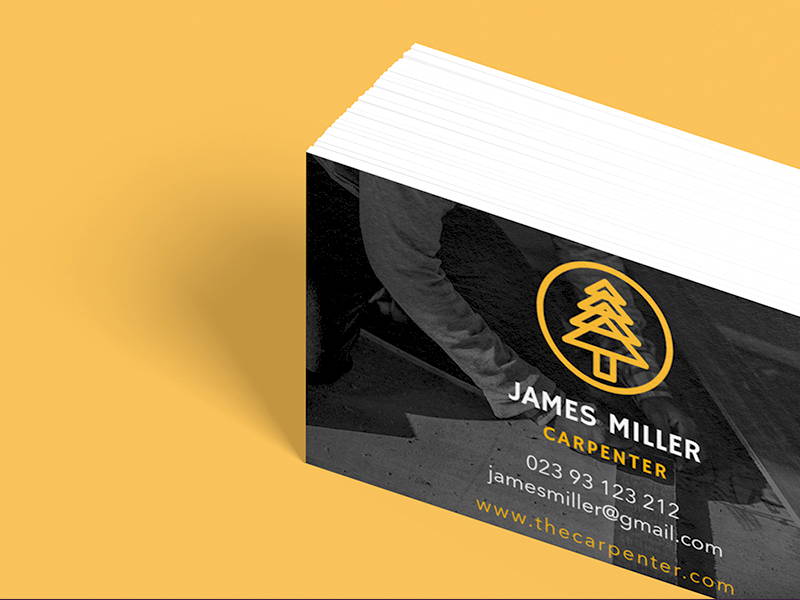 gloss laminated business cards
Liven up your Business Cards and Designs with our Gloss Finish. This is the perfect finish to bring out colours and details in any design that has a high amount of imagery or colour. The Gloss Laminate adds extra protection to your cards in any wallet or purse. The finish gives off a shiny look.
Our Gloss Business Cards start at a quantity of 100.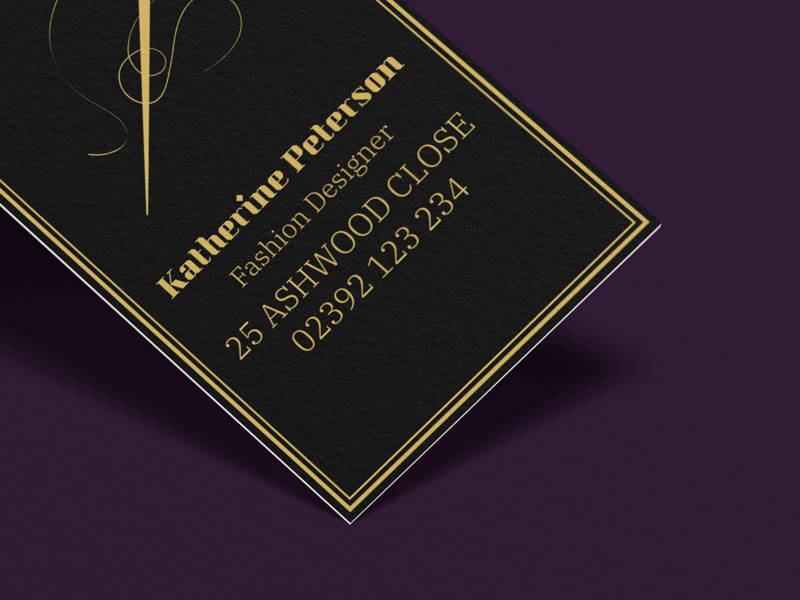 soft touch business cards
Looking for something different? Our Soft Touch Business Cards are a premium card with a velvety feel. Your customers will keep them around (and probably feel them a lot) because they feel luxurious.
If you want to impress then these cards are affordable and do just that! Our Soft Touch Cards start at a quantity of 100.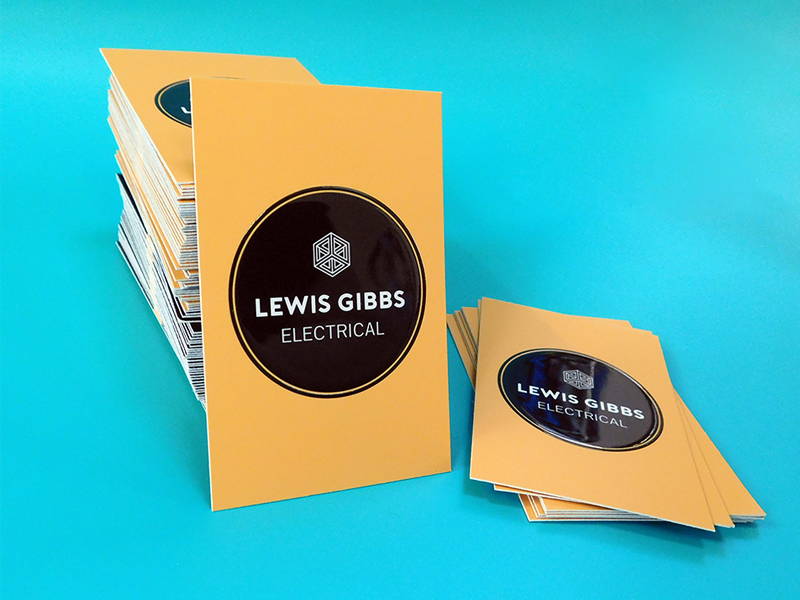 Spot UV Business Cards allow you to be even more creative with your design. A special UV laminate is applied to parts of the design which gives it a shine. The rest of the design is printed onto Matt surface to give you a contrast between the UV highlighted areas and the print in the background. You are fully in control of what parts have the laminate applied to them. Better yet, this option is still extremely affordable for a luxury card.
Our Spot UV Business Cards start at a quantity of 100.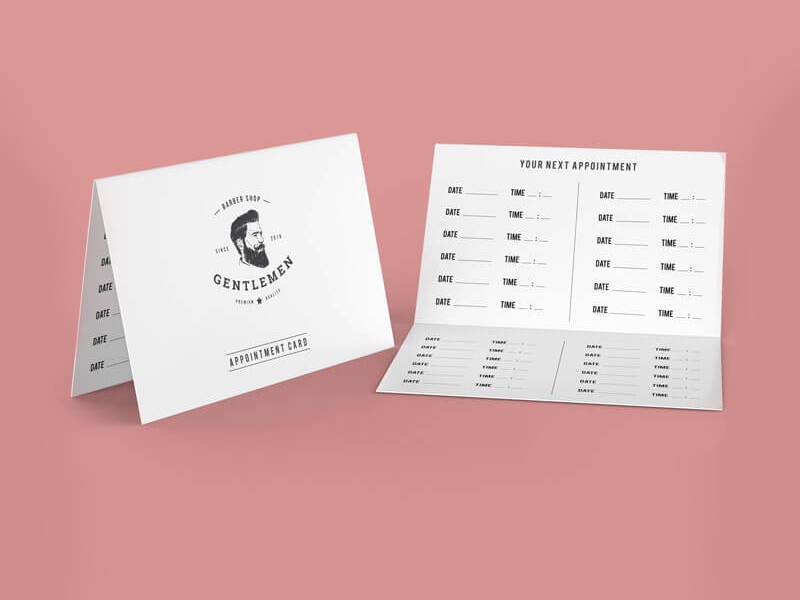 Lots of information to present onto your business card? Desire more space to be creative with the design? Our Folded Business Cards may be the answer. When folded, these cards are the same size as a standard business card (85mm x 55mm). Your design is printed across the front and back of the card as well as the inside.
Our Folded Business Cards start at a quantity of 100.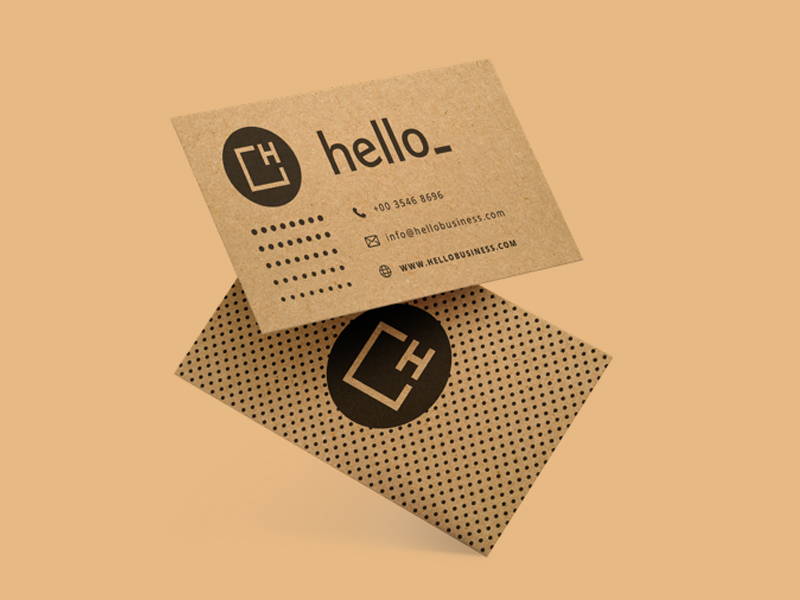 Kraft Business Cards have a unique look as the card that your design is printed onto is brown and textured. It gives off a rustic feel to your design and is ideal for pubs, cafes, restaurants and many more types of businesses.
Our Kraft Cards are also great for any businesses wanting to be Eco Friendly as they are 100% Recyclable.
Our Kraft Business Cards start at a quantity of 100.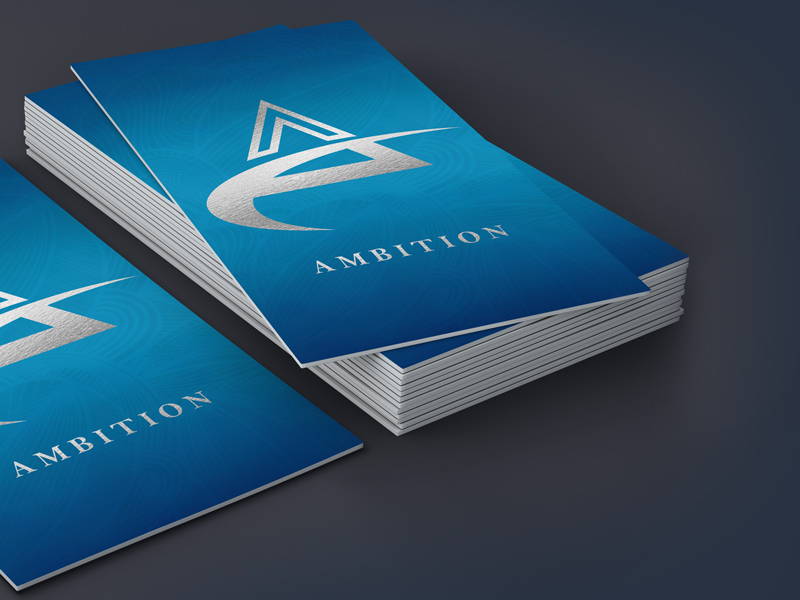 It doesn't get much fancier than our Foil Business Cards. Pick a colour and a special foil will be applied to parts of your design that you pick. Popular colours for foils are usually Silver or Gold. The rest of your business card will be printed in full colour.
This card certainly will be kept, it looks too good to throw away!
Our Foil Business Cards start at a quantity of 50.