Let your customers digest information with ease, with our attractive selection of booklets and brochures. Lay out your brochures with beautiful photos and text to give the ultimate professional image. Ideal for new customers who would like to understand more about the services and products that you provide. Leaving a handy booklet with your clients will allow them to read about your company later when they have more time to absorb your information. It will let them think it over and feel less pressured to make a decision on the spot.
See below for the various types of brochure that we can supply.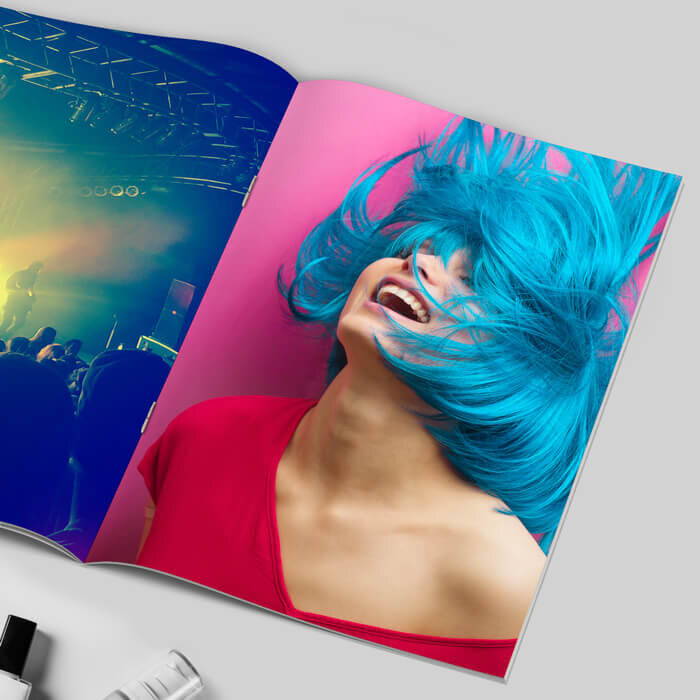 First booklet or small budget? Our Stapled Booklets are perfect for getting started or for producing a beautiful booklet for a low cost. Pick from Gloss, Silk or Uncoated pages with an option for a thicker cover available.
Sizes available are DL, A6, A5, A4 and Square sizes 148mm and 210mm. The minimum amount of pages for our stapled booklets are 8 pages.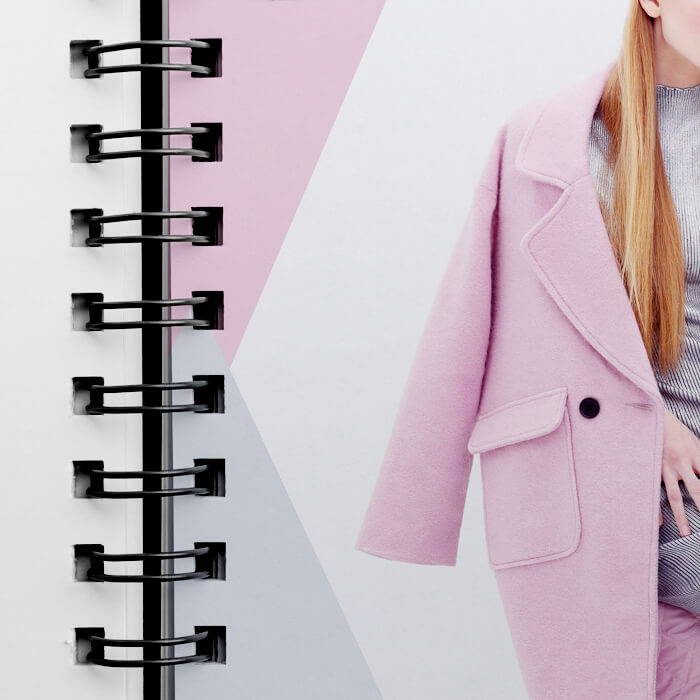 Our Wiro Bound Booklets are great as a give away, designed as notebooks, complete with your company brand. Get creative and style the pages in any way you would like, work books for example. Pick from a Silk or Gloss cover as well as silk, gloss and uncoated pages. The minimum amount of pages for our Wiro Booklets is 8.
Sizes available are A6, A5, A4, 148mm Square, 210mm Square and even up to A3.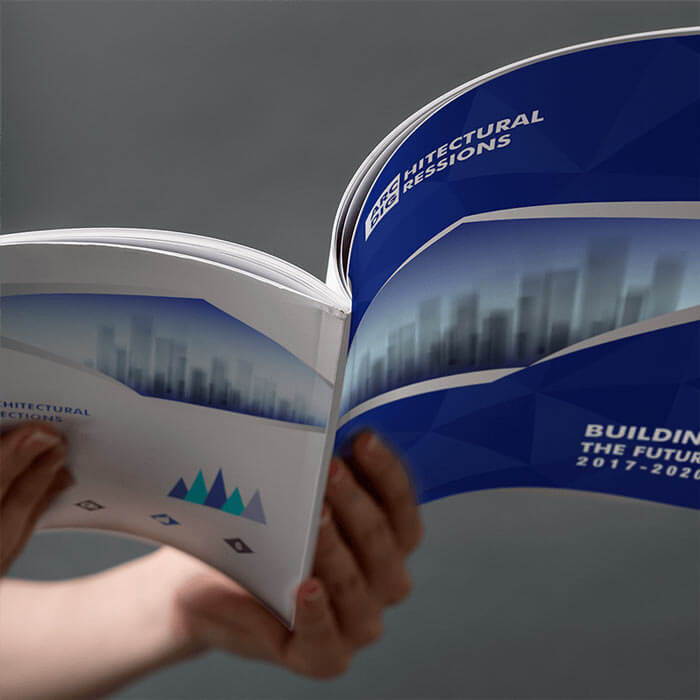 The ultimate professional booklet for your customers. These are considered the 'Premium' option for our Brochures. With strong adhesive, these booklets are great for high page count or booklets with a lot to display or inform. Our Brochures are likely to stay on desks rather than thrown away due to their superior quality.
Choose from DL, A6, A5, A4 in size or opt for a square Brochure in a size of 148mm or 210mm. Mix and match gloss or silk stocks and thicknesses between covers and pages to show off your own brand and style.
Usually when our customers order our brochures they also require the design made. Luckily, we have a professional design team in house with over 10 years of experience who can turn your ideas into a beautiful reality. Brochure designs are charged by an hourly rate which will be quoted bespoke to you depending on the amount of information and pages required. It's important to supply as much information as you can about the style of the design you require as well as the information that is required to go inside the brochure. Doing so will reduce time and therefore costs. To discuss a design for your brochure, speak to one of our friendly team.