A-Boards & Pavement Signs
Pavement Signs are a great investment for getting customers through the door and spreading some good old brand awareness.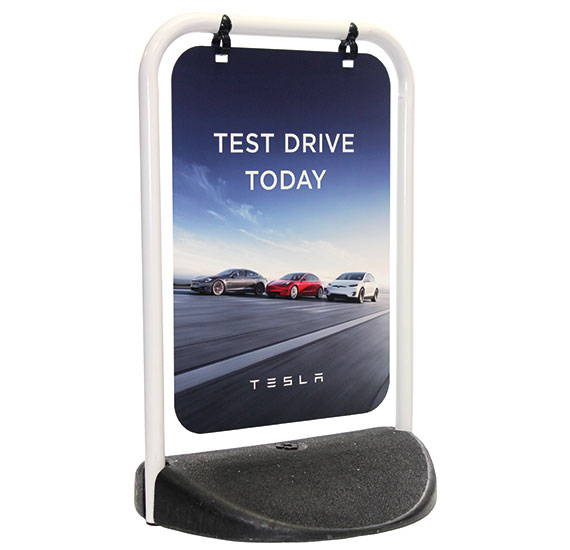 We could honestly say that for us that this has been an amazing purchase. Our Pavement Signs are particularly useful to place at a junction if you are based in an area that is a little out of the way, which was the case for us. The sign has more than paid for itself, but has also brought in a great amount of work for us when we would have otherwise been missed.The type of pavement sign required can vary between businesses.
For example, perhaps a Chalk-A-Board would be best if you like to change your offers and promotions often. This is particularly useful for Pubs and Restaurants.We have a standard A-Board Sign or Swing Sign for our customers who have a fixed message to display. This comes in a selection of different sizes, small, medium, and large. If you need to change your advertisement often then a Poster Swing Sign or A-frame works wonders. The posters can be printed and purchased separately which can then be switched out to change your promotions.